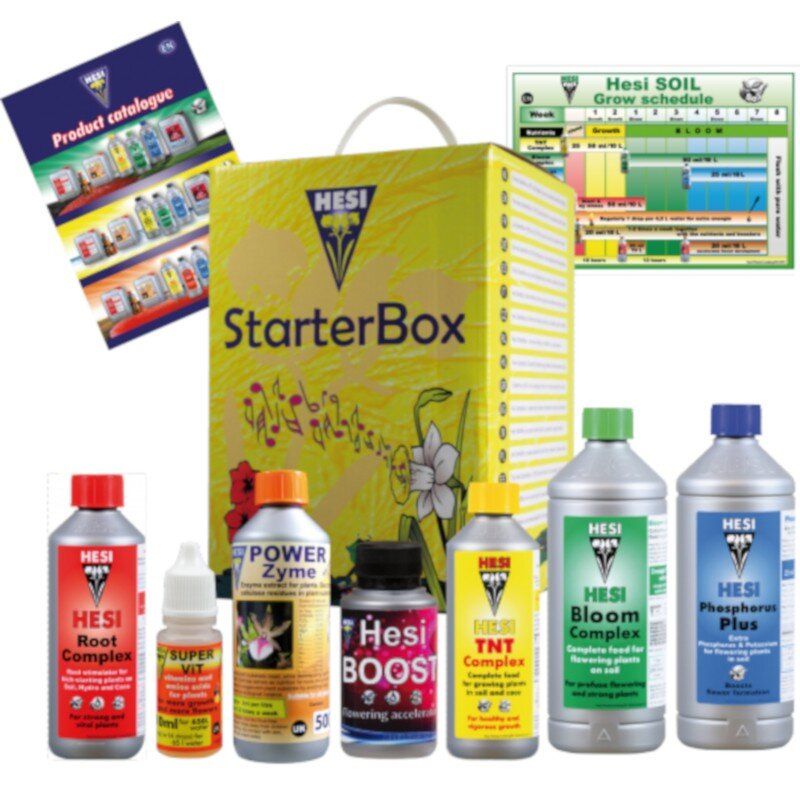  
Hesi Pro-Line StartersBox Soil
The Hesi Pack - small but powerful All you need in a handy convenient format.
Delivery :

tuesday
The Hesi Pro-Line Starterbox Soil contains :
1x Root Complex 500 ml.
1x SuperVit 10 ml.
1x PowerZyme 500 ml.
1x TNT Complex 500 ml.
1x Bloom Complex 1000 ml.
1x Fosfor Plus 1000 ml.
+ Catalogus, Grow Schedual.
+ 1x 100 ml HESI Boost.